About us
Dragon Garden Restaurant awakens your senses and cravings for real Chinese Cuisine. We only use the freshest herbs and spices in all our dishes, so you don't have to worry. We can be found at 113 -115 Terralong Street, Kiama NSW, and we offer takeaways and deliveries every day. Get our Chinese specialties like Seafood Combination, Chicken & Almonds, Combination Duck and many more. Entrees are in abundance; you can even start with nutritious salads. Add up plenty of succulent dishes like King Prawns, Seafood, Scallops and Calamari. Don't forget to order our Rice, Omelette and Chow Mein. Our Australian Meals are all served with salads and chips. We also have the Vegetarian selection for non-meat eaters. Just click on the Order Online button to get authentic Chinese food in a hurry.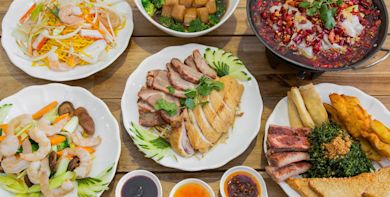 Reviews
karen
"Have to say never disappointed always good food"
17/01/2020
Vivienne
"Prawn cutlets are great"
19/12/2019
karen
"Arrived hot and on time and was delicious ."
13/12/2019